John Herrington's memories of growing up in Colorado Springs in the '60s are grounded in his mind as strongly as the Earth's gravitational pull.
He remembers learning to schuss downhill at Ski Broadmoor and rock climb at Garden of the Gods.
He recalls shooting off model rockets with his dad and brother and turning cardboard boxes into kid-friendly spaceships in Black Forest, where the moon seemed big and beckoning.
Even though Herrington fulfilled his childhood dream of blasting off into space by becoming a NASA astronaut — a job that's taken him out of this world — Colorado Springs "always holds a special place for me as home," he said.
Soon, through one of those quirks of fate, residents will come to know his story, as he returns to the city of Colorado Springs a special memento that accompanied him into space two decades ago.
"Considering this year is the 20th anniversary of my flight, it's kind of apropos that I was able to finally find it," he said in a phone interview from his home in Montana, which sits on a runway.
Before getting to the "it," this true yarn needs more unraveling.
After being born into the Chickasaw Nation in Oklahoma, Herrington moved with his parents to the Pikes Peak region.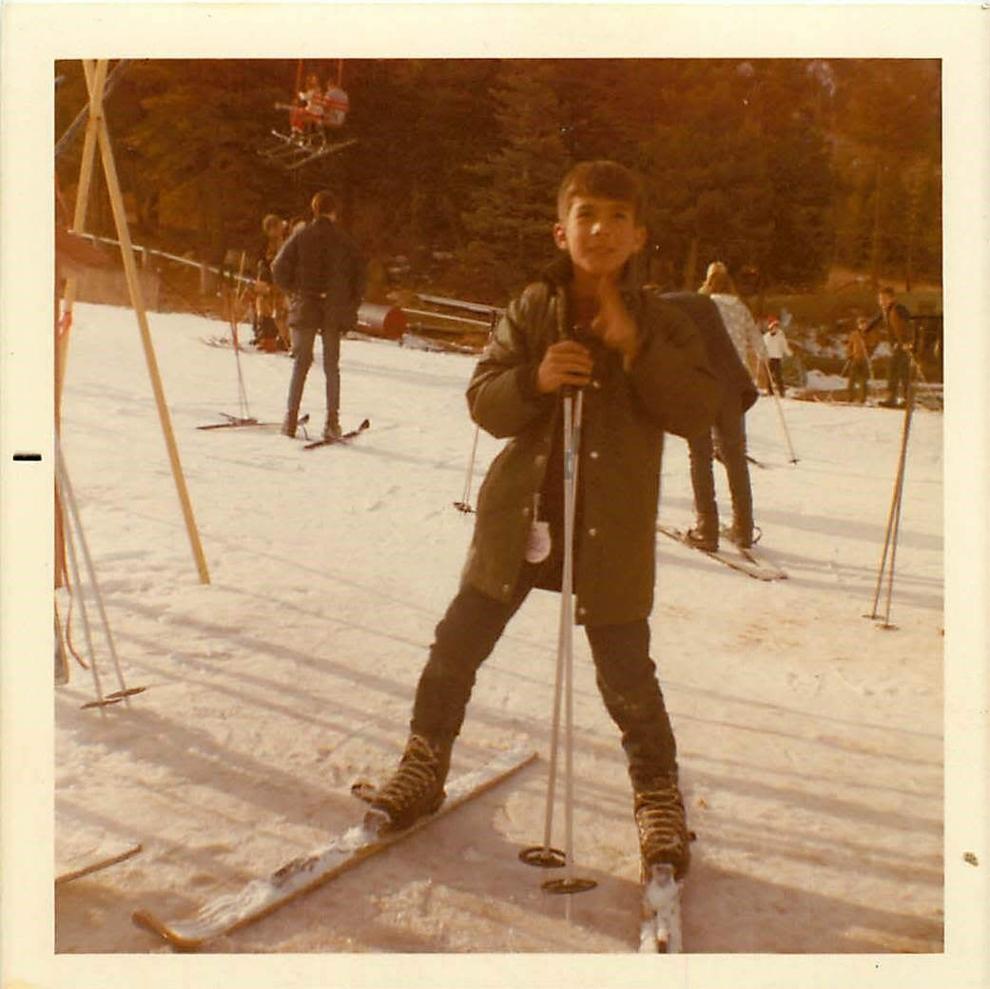 He attended Steele Elementary near downtown Colorado Springs and Edith Wolford Elementary in Academy School District 20.
One of his favorite recollections goes back to when his family moved again. He was a student at Edith Wolford, and his teacher, Mrs. (Trudy) Royer, was sad he was leaving. At a class going-away party, students had treats and made bracelets with small letter blocks spelling out their names.
Herrington said he treasured his bracelet so much that he never took his off, even in space. Years later, he had the chance to give it back to his former teacher as an unexpected gift.
After he graduated from high school in Texas, Herrington decided to come back to Colorado Springs to live.
He worked his way through college, including as a math tutor, and in 1983 received a bachelor's degree in applied mathematics from the School of Engineering at the University of Colorado at Colorado Springs. He went on to become a United States Navy aviator, where he was a successful test pilot. 
In 1996, he was selected for the NASA program as a mission specialist.
Retired Air Force Academy professor Lt. Col. Bill Wallisch of Colorado Springs was a NASA consultant when Herrington joined the space program and cultivated a friendship that's lasted through the decades.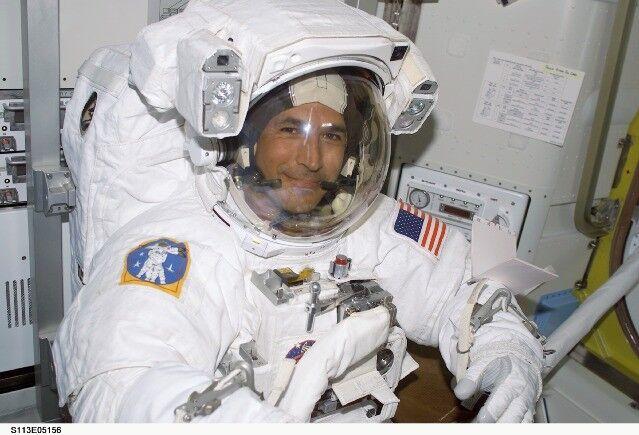 He describes Herrington as being enthusiastic and full of surprises. For example, as a member of the onboard crew that helps astronauts get prepared to take off in space shuttles, Herrington one time wrote "Go Navy" in black marker on the top of the flat white hat that was part of his uniform.
His chutzpah made national television and caught the attention of government officials in Washington, D.C.
"I was at the Johnson Space Center, and I told them don't get upset, the American people will definitely appreciate that," Wallisch said, chuckling.
He was right.
As a 2002 crew member on the shuttle Endeavour, Herrington became the first Native American with tribal enrollment to fly in space.
"Regardless of the time that's passed, it's deeply seated in my soul," he said of the flight.
Herrington relives those days during frequent public presentations to schools, colleges, companies and organizations about aviation and the importance of STEM (science, technology, engineering and math) subjects.
He usually mentions this: "A couple of times during space walks, I was in a position I'd never been in, realizing there's nothing between me and everything else that's out there," Herrington said. "It's very heart-warming and still gives me goosebumps."
Herrington performed three space walks totaling nearly 20 hours on the Space Shuttle Endeavour's mission to the International Space Station. His space walks are commemorated on the reverse of the 2019 Sacagawea dollar coin.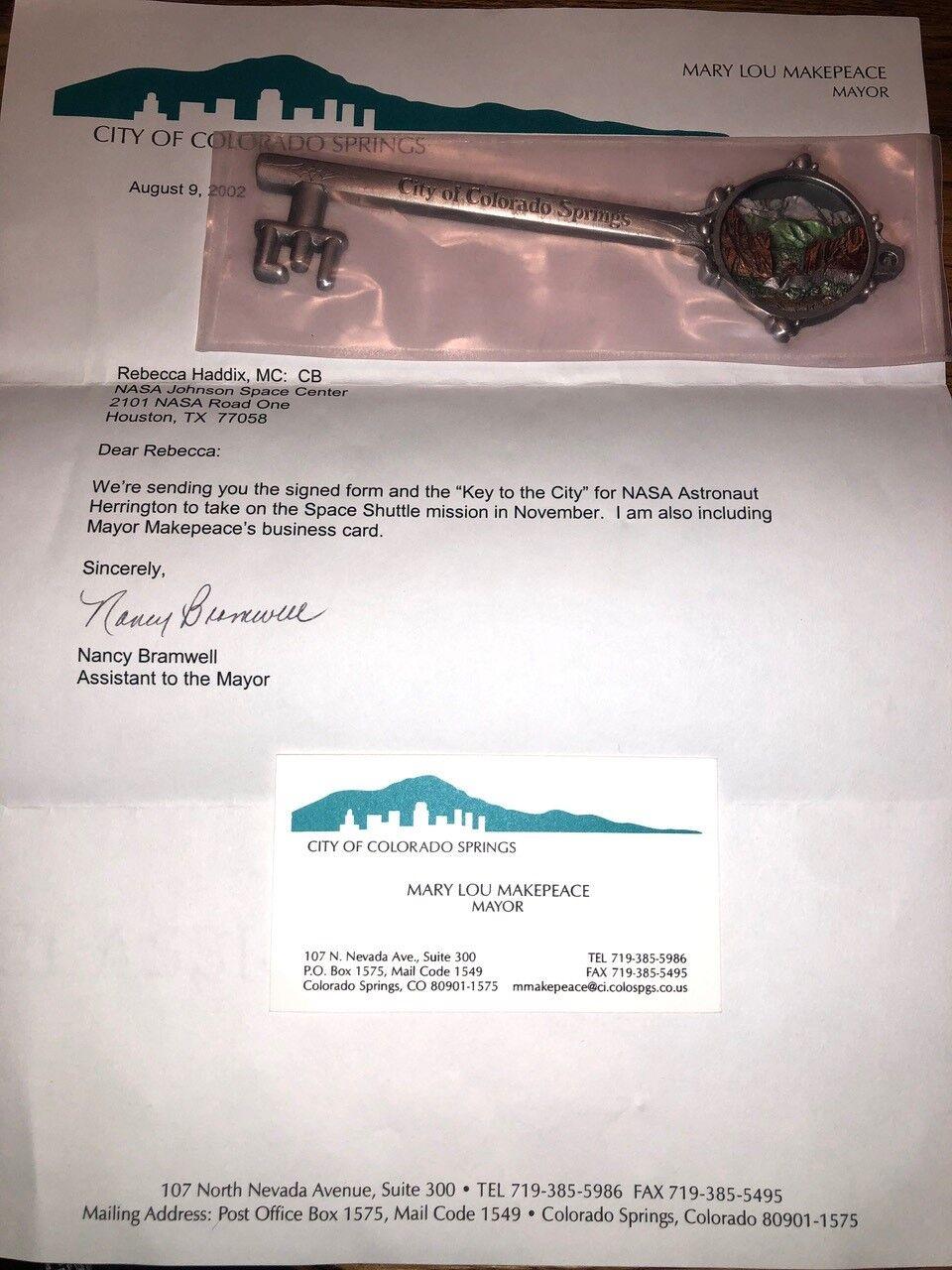 The Endeavour launched from the Kennedy Space Center in Florida. Before he left, Herrington received a letter at NASA from the mayor's office in Colorado Springs, asking him to fly an enclosed key to the city on his journey.
He obliged.
They commemorative key was placed in a small pink bag and stashed "somewhere beneath the mid-deck" of the shuttle, Herrington said.
His intention was to return it to the city as a keepsake.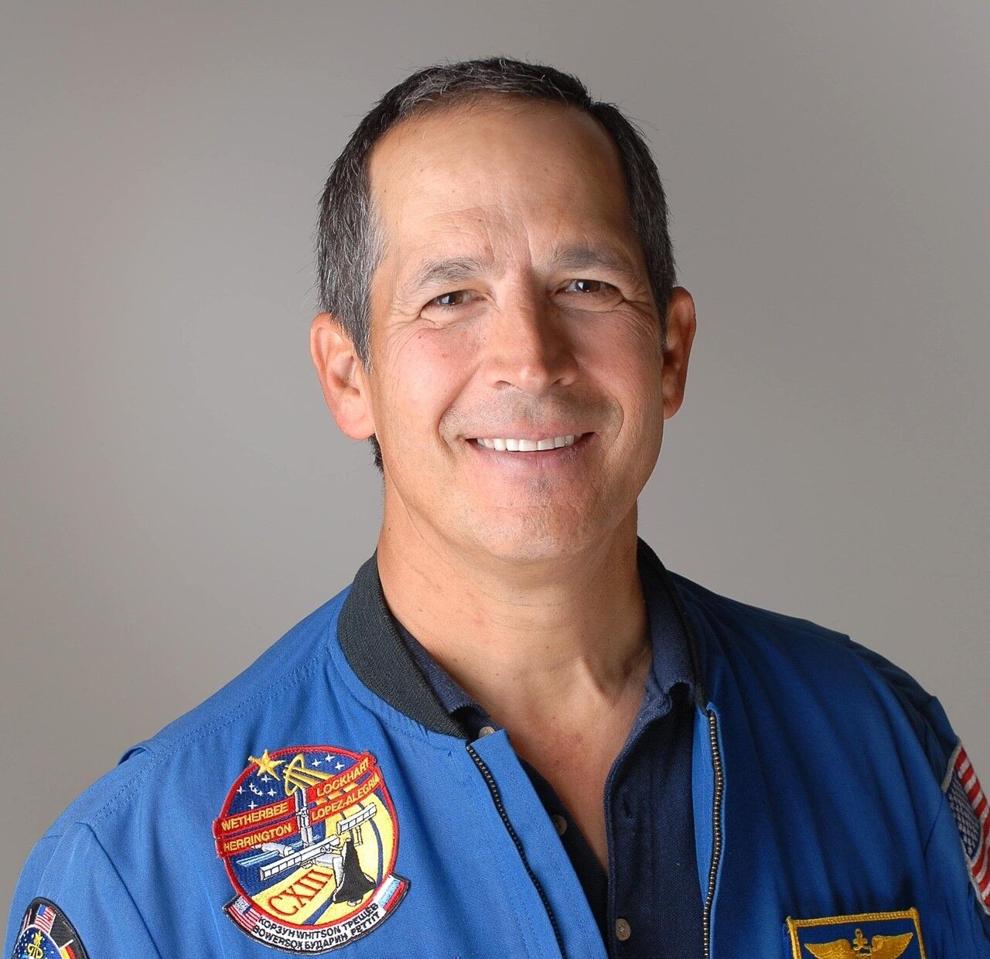 "It's what astronauts would do — we'd return it with a certificate, and they'd usually put in an arrangement and display it as history for the city," he said.
To honor his Chickasaw heritage, Herrington also carried that nation's flag on his 13-day trip to space.
But after returning to Earth, his focus turned to a new and heartbreaking task.
Less than two months after the Endeavour flight, the Space Shuttle Columbia disintegrated over Texas on Feb. 1, 2003, upon its re-entry to Earth, killing all seven crew members.
"It was really sad," Herrington said. "I lost seven friends, three of whom were classmates."
Herrington was assigned to the team that spent the next three months recovering debris from the shattered Columbia and comforting the grieving families.
"People walked, 4 miles wide, for 10 miles outside the area," he said of the debris recovery. "Other miles we did in helicopters. It was hard."
Herrington was the commander for a 10-day underwater laboratory study in 2004 and retired from NASA in 2005. He also ended his 22-year career as a Naval aviator.
Other adventures followed, including undertaking a three-month bike ride across the nation, earning a Ph.D. in education from the University of Idaho and writing a children's book, "Mission to Space."
He moved around to different states, and in the shuffling of his possessions, the commemorative key to the city of Colorado Springs got misplaced.
"I felt bad about that," he said.
A few weeks ago, it turned up in his home office, buried in a pile of papers. With it: the authentication documents from 20 years ago.
Now, his original goal to return the key to the city is on its way to being completed.
Few symbolic keys to the city are handed out, city officials say, and the program has been dormant in recent years.
The mayor's office last bestowed a commemorative key in 2015, when Medal of Honor recipient Capt. Florent Groberg accepted the honor from Mayor John Suthers. Groberg was feted for his heroism in Afghanistan.
A key to the city is considered the highest honor the mayor presents, said Donna Nelson, coordinator of the Spirit of the Springs recognition program.
And it's not normally returned, she said. In fact, she doesn't think a key to the city has ever been given back.
"It's an honor like an award you keep in your office or home, and there's not just one key to the city," Nelson said.
But the Colorado Springs Pioneers Museum would like to not only preserve and display the artifact but also tell Herrington's story, said Curator of History Leah Davis Witherow.
"We collect materials that reflect the history and culture of the Pikes Peak region, and we are always interested in unique stories about people, places and events," she said. "I'd argue this is a really important story to our history."
The museum does not have any other ceremonial keys to the city in its collection, Witherow said.
"We'd be honored to have it in our collection," she said. "Artifacts have the power to inspire and get young people to imagine other possibilities. An artifact that was carried into space that has this deep connection to Colorado Springs is a powerful piece of history."
Herrington said he's glad the ornate, silver key will finally make its way home to the place he so fondly remembers.
"Colorado Springs is where I've always felt the most comfortable," he said, adding that he still has relatives living in the area. "It's close to my heart."
Contact the writer: 719-476-1656.