A law signed Tuesday by President Joseph R. Biden Jr. will help the Ghost Army come out of the shadows.
The Ghost Army Congressional Gold Medal Act was signed following a seven-year campaign to honor the World War II United States Army tactical deception unit. Many of the troops were trained at Pine Camp, now Fort Drum, during its sonic deception program. For decades, only those with top-level clearance knew the story of what they accomplished.
On Jan. 20, 1944, the U.S. Army's 23rd Headquarters Special Troops activated with the sole mission of deceiving German forces in the European theater during World War II. Known as "The Ghost Army," these soldiers used inflatable tanks and artillery, sent false radio transmissions, and blasted audio recordings of troop movement and construction to create phantom forces that misled the enemy on American troop strength and locations.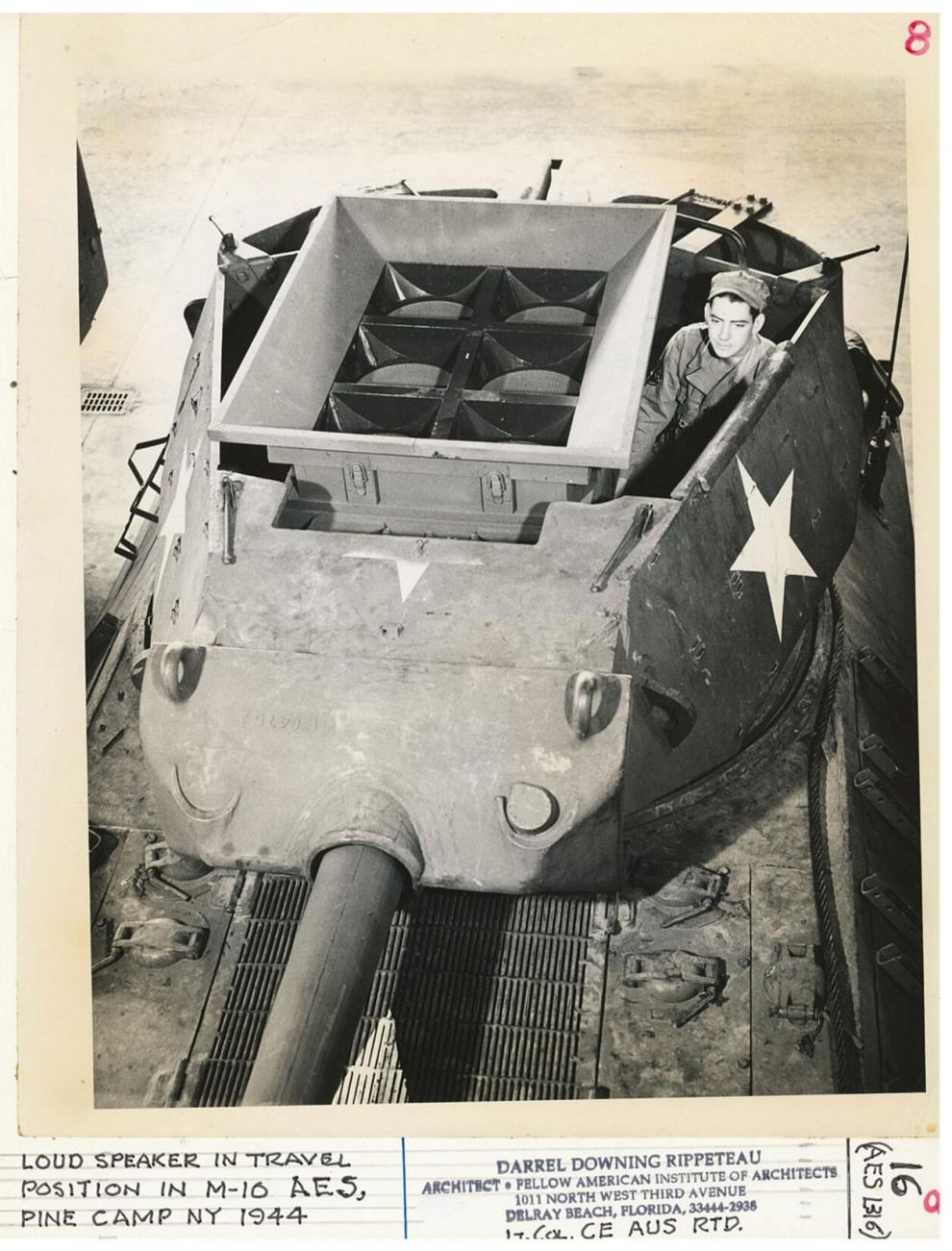 The 23rd Headquarters Special Troops included a "sonic deception" combat unit — the 3132nd Signal Service Company — which activated and trained at the Army Experimental Station in March 1944 at Pine Camp, with the 3133rd Signal Service Company.
The task at Pine Camp was to focus on the sonic element of the secret program; for example blasting the fake sound of tanks to enemy lines. It was the understanding of many of the unit's veterans that talking about what happened on Pine Camp's back ranges — the "ghosts" called it Sherwood Forest— was forbidden by the Pentagon until 1995.
The AES was at Pine Camp for 15 months, from 1944 into 1945 and was secured behind fences around the "4800 area" off Route 26 toward Evans Mills. The post was generally believed to be inactive around 1944-45 because of the troops fighting overseas, although it was used as a training ground for armor units and internment camps for Italian and German prisoners of war.
'Profound' significance
On Fort Drum, Joseph E. "Sepp" Scanlin, 10th Mountain Division and Fort Drum Museum director, on Wednesday welcomed the news of Congressional Gold Medal designation.
"To me, the significance is pretty profound," Mr. Scanlin said. "Of all the units that have passed through Fort Drum, it's the only one that's gotten a Congressional Gold Medal."
The Congressional Gold Medal has been awarded to approximately 175 individuals and groups. The first recipients were citizens who participated in the American Revolution, the War of 1812 and the Mexican War. The inaugural medal was given to George Washington for his "wise and spirited conduct" in the siege and acquisition of Boston.
Congress later broadened the scope of the medal to include groups and individuals such as authors, entertainers, aeronautics and space explorers, public servants, athletes and notables in science and medicine.
Other military units that recognized with the medal include The Tuskegge Airmen in 2006, and in 2011, in honor of the Nisei Soldiers of World War II. They were Japanese-American veterans of the 100th Infantry Battalion, the 442nd Regimental Combat Team and the Military Intelligence Service.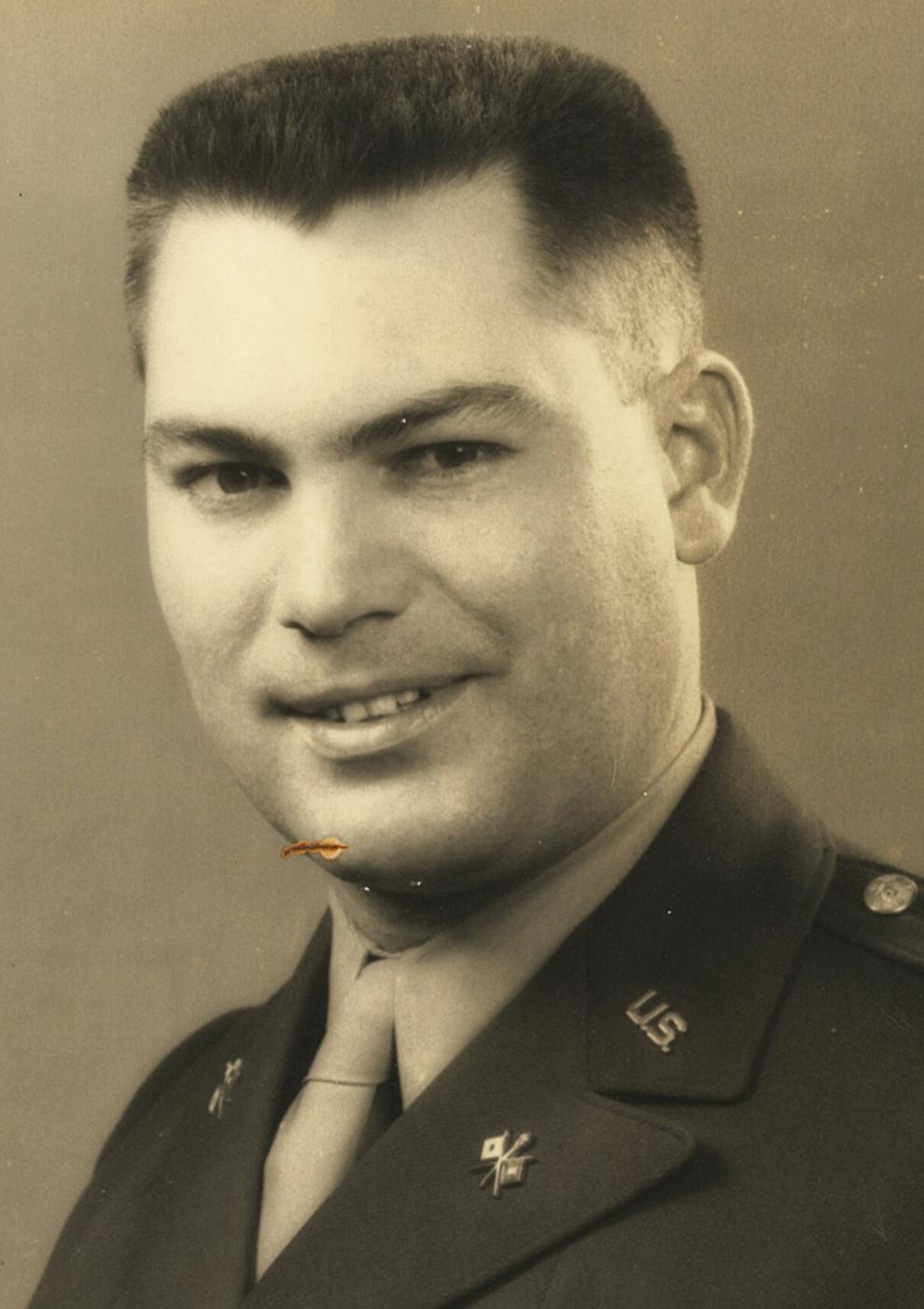 In 2020, Chinese-American World War II Veterans received a Congressional Gold Medal.
And, in December, President Biden signed a Congressional Gold Medal bill posthumously honoring the 13 U.S. service members killed on Aug. 26, 2021 in Kabul, Afghanistan during the withdrawal of U.S. troops from the country.
Mr. Scanlin said the sonic deception aspect of the Ghost Army developed at Pine Camp was unique.
"It was the U.S. innovation," he said. "There as a lot of camouflage deception through the years. The addition of the sonic was a game-changer."
A deserved legacy
The Ghost Army bill was sponsored by Rep. Annie McLane Kuster, D-N.H. Senators Edward J. Markey, D-Mass., and Susan Collins, R-Maine, led the legislation in the Senate.
"Through their courageous, creative, and innovative tactics, the top-secret Ghost Army outmaneuvered and deceived the Nazis, saving thousands of Allied lives during World War II," Rep. Kuster said in a news release. "More than 75 years after defeating fascism in Europe, it's time these soldiers receive the highest honor we can award: the Congressional Gold Medal."
Passing of the bill was also welcomed by Rick Beyer, best-selling author, award winning documentary producer and a long-time history enthusiast. Mr. Beyer is president of the Ghost Army Legacy Project. He and the Project were instrumental is getting the unit awarded the Congressional Gold Medal.
Mr. Beyer wrote and produced the PBS documentary, "The Ghost Army," which premiered in 2013. He also co-authored (with Elizabeth Sayles) the New York Times besteller, "The Ghost Army of World War II." The book and documentary are being developed as a Hollywood movie by ("American Sniper") producer Andrew Lazar and Universal Studios.
Mr. Beyer's interest in the Ghost Army began 17 years ago, in 2005, when he met with the niece of John Jarvie, who served as a Jeep driver in the 603rd Camouflage Engineers. The niece, Martha Gavin, showed Mr. Beyer a scrapbook created by her uncle that included clippings about the Ghost Army.
"I became fascinated by the story," Mr. Beyer said. "I started there."
In 2006, he attended a reunion of Ghost Army troops, its last one, and became more fascinated.
"To this day, I'd say the more I learn, the more fascinating it becomes," Mr. Beyer said Wednesday in a phone interview from his home in Chicago. "It's such a rich and interesting story with so many different facets. You can easily go down a thousand rabbit holes and enjoy it."
The campaign to get Congressional Gold Medal recognition for the Ghost Army was a "grass roots" effort, Mr. Beyer said.
"There was no corporate interest. There was no power broker or lobbyist or big money," Mr. Beyer said. "This is a group of people that included family members and people just interested in the story who set out to convince several hundred Congress members and senators, one by one, they should support this. It's sort of an amazing example of what citizens, citizen engagement, can do in our republic."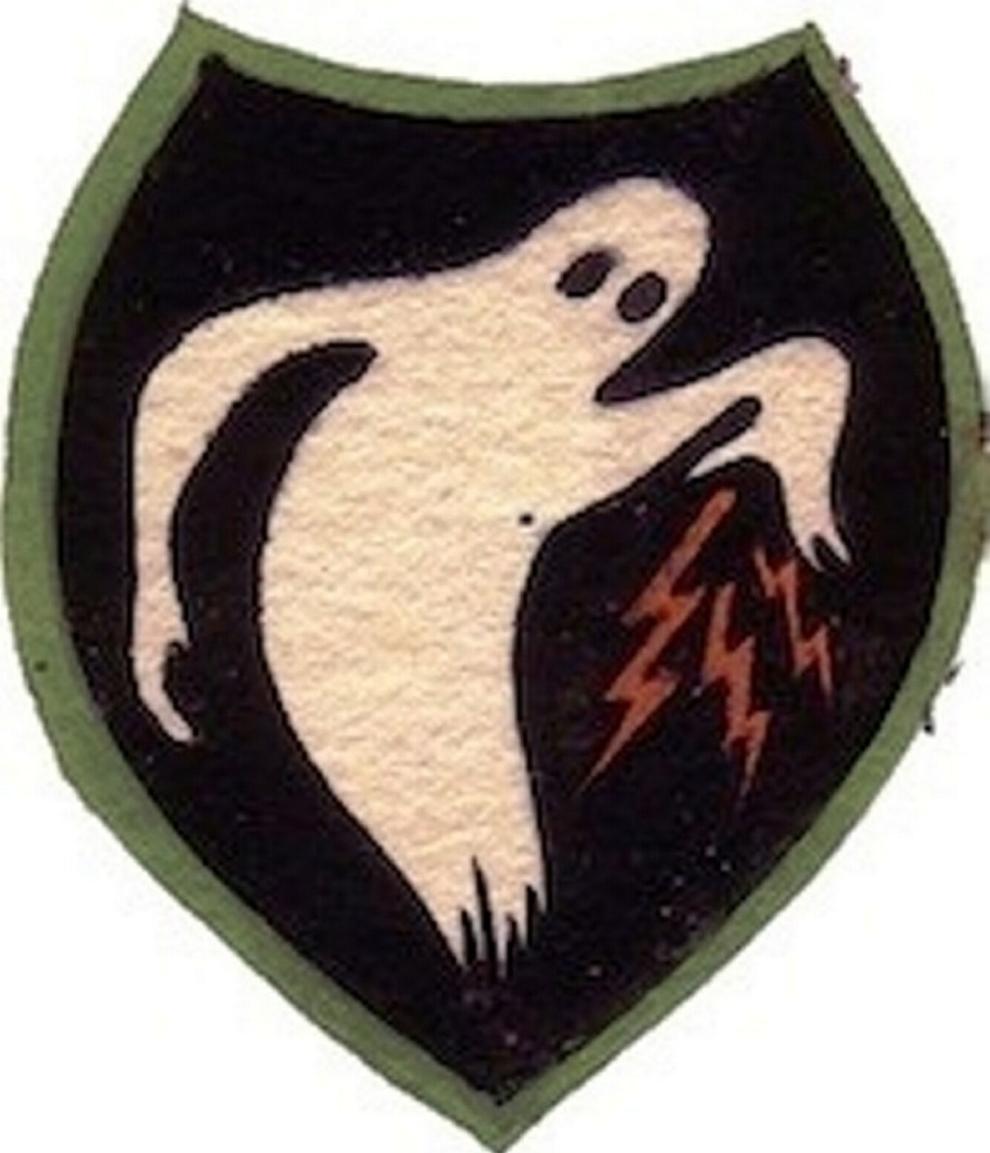 Rippeteau roots
Descendants of Darrel Downing Rippeteau assisted with the Ghost Army Legacy Project.
Mr. Rippeteau graduated from the University of Nebraska in 1941, with a bachelor's degree in architecture. He was commissioned as a second lieutenant in the U.S. Army and went on active duty in May 1942. He served as second lieutenant in the field artillery at Fort Sill, Okla., and was later appointed to the armored force school at Fort Knox, Ky., as an instructor in field artillery and tank destroyer tactics.
After a tour of duty with the 20th Armored Division, he was assigned to the Experimental Station at Pine Camp as operations and planning officer, directing research and development projects for the Signal Corps and Corps of Engineers.
Mr. Rippeteau became a prominent architect in the north country and Northeast. He was a long-time resident of Watertown and became an extremely engaged civic leader. When he died in 2016 at the age of 99 in Florida, the Watertown Daily Times headlined the story of his death as the "Man who helped build Watertown."
In 2020, the Rippeteau family donated Ghost Army material collected by Darrel D. Rippeteau to the Fort Drum Museum. His family came across the items after his death in February 2016. Among survivors are two sons, Bruce Rippeteau and Darrel D. Rippeteau Jr., and a daughter, Jane Rippeteau Heffron.
Bruce lives in Lincoln, Neb., and with his wife, Sandra, has a summer home in Cape Vincent. Darrel lives in Washington, D.C. and has a residence on Wellesley Island. Jane and her husband, Kevin, also have a summer home on Wellesley Island.
"They've also been really supportive of the Gold Medal effort, both in offering some financial support to our nonprofit as well as getting involved and contacting people as a lot of the families from the sonic guys have done," Mr. Beyer said.
In an email sent from her home in London, Mrs. Rippeteau Heffron said that she and her brothers are "deeply grateful for the recognition that Congress has bestowed on the WW II program of deception warfare" involving the Ghost Army and the 23rd Headquarters Special Troops and the 3133rd Signal Company," in which their father had a leadership role.
"We are sad he is no longer alive to appreciate this recognition; ever fewer from the era are. We are grateful particularly for the driving support behind the effort that was provided by Rick Beyer," Mrs. Rippeteau Heffron said.
She said that she and her brothers were raised to appreciate military service.
"Both of my brothers served, and my son is now serving on active duty, in the U.S. Army. We grew up in a house with a den wall hosting WW II mementos, some of which our Dad could not speak until declassification fifty years later," Mrs. Rippeteau Heffron said. "Our father often spoke of the positive effect of his military experience and its contribution to his success in life."
Items donated by the Rippeteau family will be part of an exhibit, focusing on the AES and sonic deception training, when the Fort Drum museum opens at its new location later this year.
"We haven't publicly unveiled most of that stuff, because we had nowhere to do it," Mr. Scanlin said.
Materials from the Rippeteau family includes photographs covering a number of aspects of the deception efforts, such as specifics of recording methods and technology used to create sound effects to confuse the enemy.
"One photo brought particular excitement because it showed a dummy paratrooper kit," Mrs. Rippeteau Heffron said. "Apparently, it had not been known that these were ever tested at the Pine Camp site."
The sound deception, overseen by Col. Hilton Howell Railey, was one of the most effective tools of the Ghost Army, Mr. Beyer said.
Sounds were recorded on a "wire recorder."
"It was a spool of wire about two miles long," Mr. Beyer said. "It was magnetized wire, just as you have magnetized tape."
He said it took about 6 feet of wire, about the consistency of fishing line, to carry one second of sound.
The deceptive sounds were originally recorded on record masters; just as recording artists of the day would have done. But the unit's sounds were later "mixed" onto wire.
"You wouldn't want the record to skip when you're out there in a combat situation," Mr. Beyer said. "That would kind of be a giveaway."
Mr. Beyer said he has listened to the wire recordings and was very impressed by the sound quality.
"It's an amazing piece of technology," he said. "The first tape recorders didn't come out until after the war."
Mr. Beyer is also intrigued by the psychological aspect of the sound deception developed by the Ghost Army.
"Imagine if someone outside your house was trying to get you frightened," he said. "They could play very specific sounds and you'd be like, 'Holy cow — there's a mob gathered out there.' If you're playing sounds of tanks coming in, and some German sentinel out there at 2 in the morning is listening to this, of course they're going to build it up in their mind that a whole attack force is coming."
Available to public
Tuesday's signature by the president, Mr. Beyer said, kicks off an official recognition process that will take a few years, likely culminating with an awards ceremony hosted by Congress. He said the medal, 3 inches in diameter and made of gold, will be given to the Smithsonian Institution in honor of the Ghost Army.
"There's a design process, which we'll be involved in," Mr. Beyer said of the Legacy Project.
Copies of the medal will be available for sale.
"We'll certainly purchase them for all the surviving (Ghost Army) veterans, of which there are 10 at this point that I know of," Mr. Beyer said.
"There seemed to have been a special atmosphere about the entire secret operation — a scrappy can-do belief, wits and humor, a 'We can make this work' conviction,'" Mrs. Rippeteau Heffron said. "And they succeeded. How very proud our father would be to see this recognition coming through now."
As an Amazon Associate I earn from qualifying purchases.