Jives Coffee Lounge sits on Colbrunn Court, facing Bancroft Park in Old Colorado City.
It's brick on the outside, painted. It's also brick on the inside, exposed. If Jives is anything, it is aware. This is a calculatedly comfortable place, and that certainly is not a bad thing.
Jives is good at what it does: The floor is hardwood, the atmosphere is warm. Its walls are covered in mismatched artwork — intentionally eclectic. Community is, notably, a priority here. Several chess sets invite interaction; a centrally positioned piano asks to be played.
Most relevantly, a slightly raised stage sits against the easternmost wall, in the corner.
Jives hosts three events a week: Tuesday there's a "Folk Jam," Wednesday there's an open mic and Thursday is "Irish Music Session Night!"
This story concerns the Jives' open mic, and anything involving Jives' Wednesday night open mic concerns Marshall Pampkin II.
Pampkin goes by Northstar. When he approaches the mic, the crowd parts before him, babies are proffered and Northstar kisses them.
Northstar runs the show. He started performing at open mics in 1999, when he was based at Fort Bragg in North Carolina.
A poet in his own right, Northstar recalls his first performance ruefully.
"I was always too nervous to share," he said.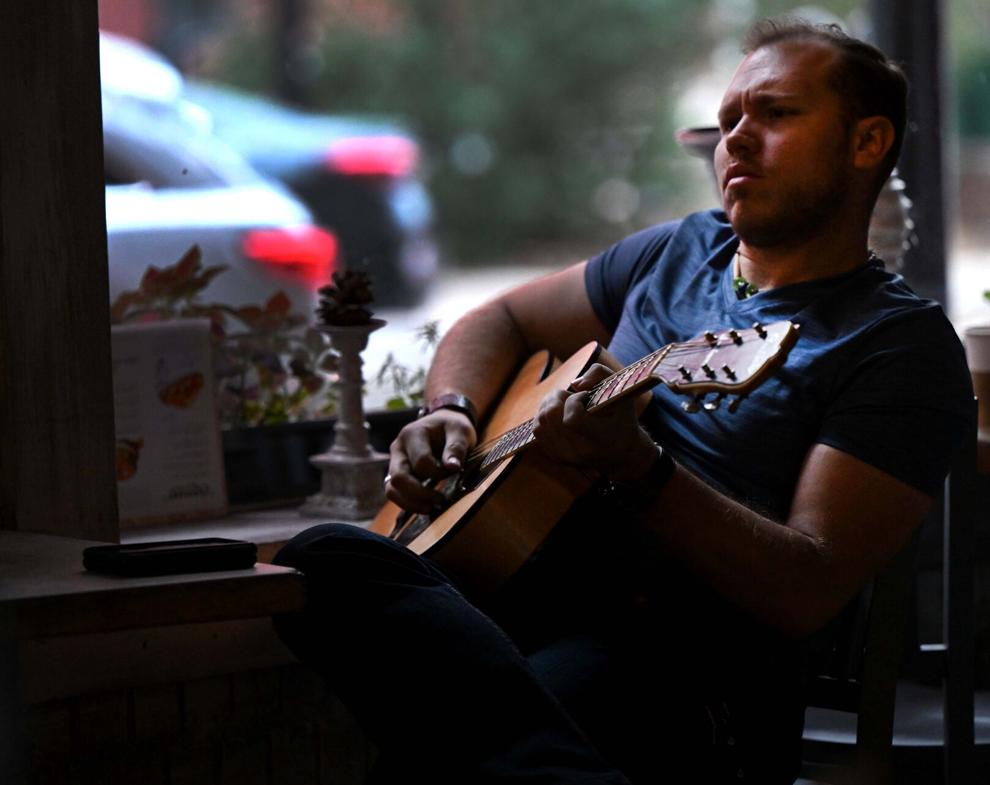 In fact, Northstar never would've gotten involved had it not been for his friend Nick, a little bit of blackmail and a public challenge.
Nick grabbed Northstar's notebook and handed it to the show's host, Neil Ray, who called Northstar up to the stage.
"I got up, I read as much as I could," he said. "I was 19. Speed reading, hands shaking."
After the dust settled, Northstar recounts a distinct feeling of euphoria. The aftermath was "so cathartic, a feeling of such emotional release," that he's pursued it ever since.
In all of his travels, Northstar has sought out open mics.
"If there wasn't an event," he said, "I created one."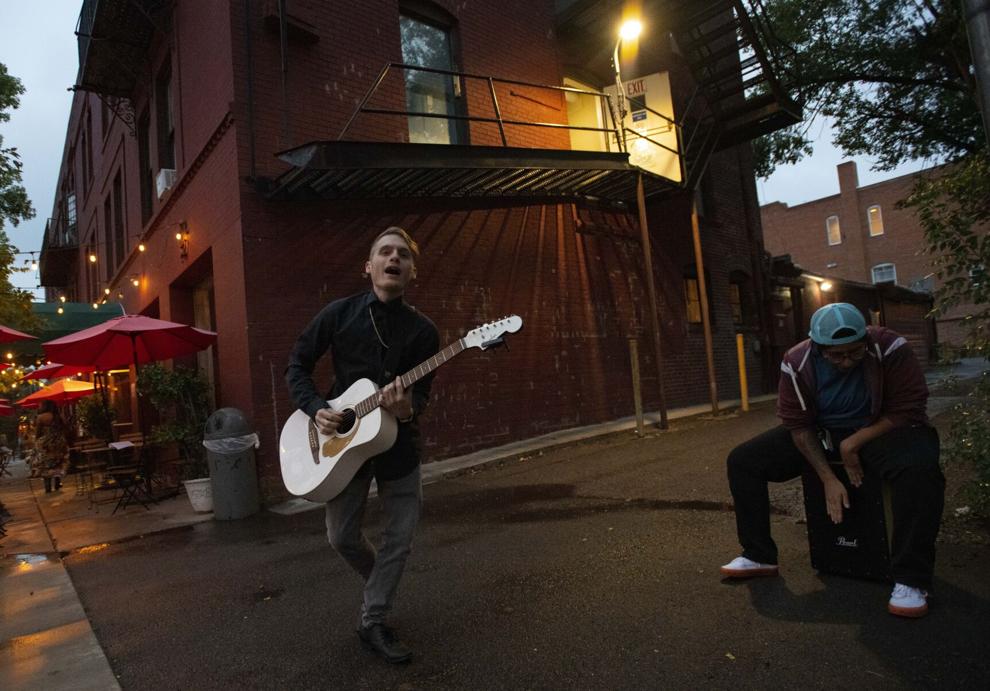 Naturally, when he came to Colorado Springs in 2019, he quickly discovered Jives. Three months later, he was the host.
People come in "wanting to see live music, poetry. Maybe to share their stuff," Northstar said. But he is focused on creating "an experience." This open mic is more than a stage and a captive (albeit rotating) audience, it is a community.
Wednesday night at Jives is a stream of pleasant chaos. In the earlier hours, laptop-toting workers overlap with late-afternoon smoothie drinkers — chatter doesn't stop for the performers. It's not a sign of disrespect, either.
Setlist sign-up begins at 5:30 p.m., so that's when the musicians and poets start to trickle in: it's first come, first served. The show begins at 6 and runs until 10, or until there's nobody left to perform.
Northstar introduces each artist with the same friendly excitement. One performer he introduced as being "like a son" and another as "a long-time member of our Jives family."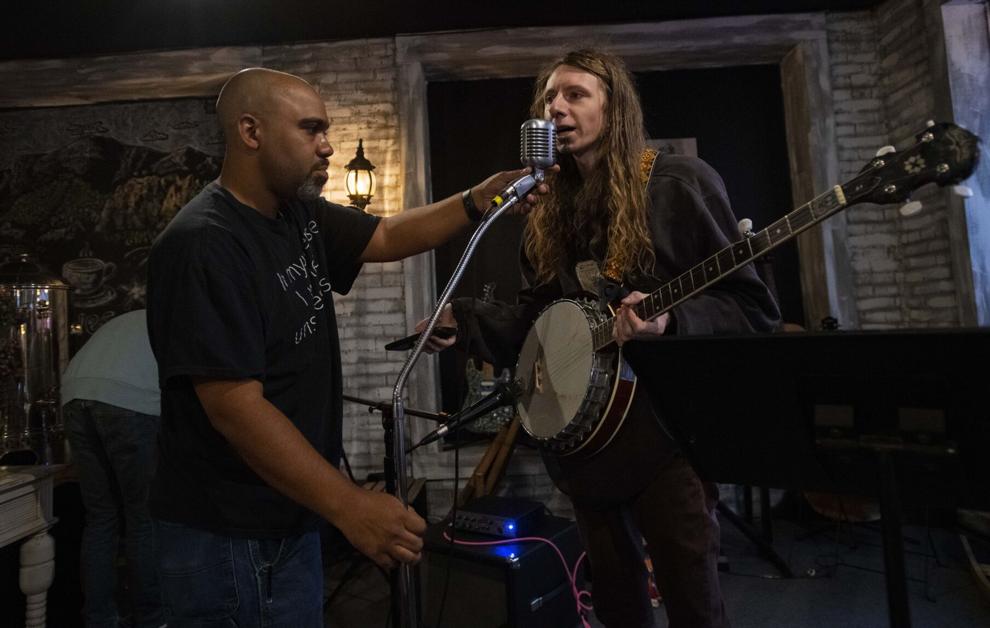 Family is precisely the word. This collective willingness to earnestly listen that binds one audience member to another and to the person on stage, it's what makes Jives a hub of social activity on Wednesdays.
Northstar likes to tell his most nervous-looking artist "not to worry about fear."
"This isn't a poetry slam, it's not a battle of the bands," he'll explain. "This is a place to share. Someone out there is going to feel you, someone's gonna be tapping their foot, nodding their head."