Starz's hit drama series P-Valley is finally on its way out of hiatus. The series which first debuted in July of 2020 just wrapped its second season after a major delay amid the coronavirus (COVID-19) pandemic.  Set in Chucalissa, Mississippi, the series follows the tight-knit group of women working as exotic dancers at the town's infamous strip club, The Pynk.
The first season of the series centered on Uncle Clifford (Nicco Annan), the club's owner who was dealing with mounting debt. Meanwhile, the club's dancers, mysterious newcomer Autumn (Elarica Johnson), veteran dancer Mercedes (Brandee Evans) and new mother Keyshawn aka Ms. Mississippi (Shannon Thornton) were all dealing with their own personal issues.
Now that season 2 is on the horizon, fans should prepare for a time jump.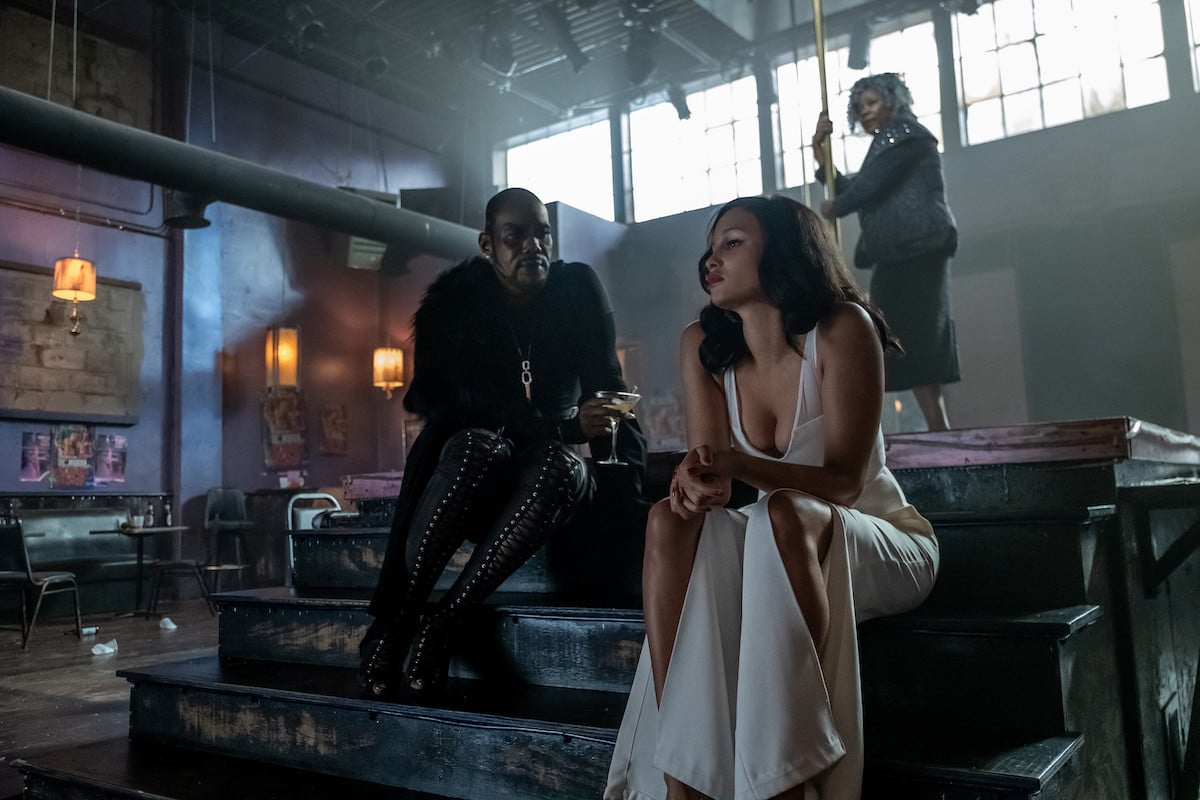 RELATED: 'P-Valley' Creator Talks About Mercedes and Autumn's Future, Plans for Season 2, and More
Cardi B inspired Katori Hall to write 'P-Valley'
Creator and showrunner Katori Hall had been sitting on the idea for P-Valley for some time. The pilot for the series was shot back in 2018 and it then took an additional two years before the first season debuted to fans. The Tina: The Tina Turner Musical scribe said she was inspired to write her play and eventually the series because of Cardi B.
"Cardi B literally rolled out the Pynk carpet for P Valley,"Hall explained to ELLE. "I was following her on social media when she was a dancer because I loved her personality. She was funny as f*** and smart as f***, and even being young, she was this vibrant and political woman who was articulating herself in this powerful way. So fast forward, she just popped, and this story about this stripper-turned-rapper was on everyone's tongue. She made other people feel comfortable and be more accepting—and was unapologetic about it the entire time. She was the starting point."
As a result, the series has become a cultural phenomenon.
There is a time jump between Season 1 and Season 2
Now, after a major filming delay amid the pandemic, the series has just finished wrapping its second season. As we recall, when we last left The Pynk, Autumn saved it from going under, making her a co-owner with Uncle Clifford. Keyshawn made a horrible choice, which probably shifted the way Diamond (Tyler Leply) felt about her, and Brandee's dreams of retirement were stolen from her.
Now, in a new behind-the-scenes video from Starz, Hall has revealed there will be a time jump between seasons 1 and 2. "Season 2 takes place five months after the season 1 finale," she said. The pandemic has turned things upside down. Between the casino and COVID, they have a lot to deal with."
When is the 'P-Valley' Season 2 release date?
Since filming has just wrapped for the second season of P-Valley, the studio and network are going to need time to edit and move the episodes through post-production. At present, Starz has not announced a release date for season 2. However, The Commercial Appeal is reporting that the second season of the highly acclaimed strip club-based drama will debut on Sept. 4, 2022. They report that it will be, "Almost two years to the day after the Sept. 6, 2020, airing of the eighth and final episode of its critically acclaimed and highly popular first season."
If this information is correct, it means that despite the fact that the actors have done their jobs, fans are still going to have a bit of a wait on their hands. However, it also means that we should all have something exciting to look forward to as summer 2022 comes to a close.
RELATED: 'P-Valley' Was Rejected by Tons of Networks Before It Landed on Starz