SCOTTSDALE, Ariz. — The Rockies never put Trevor Story's No. 27 belt away.
It's been sitting on the counter in the clubhouse, as if they were just waiting for Story to walk back in and take his old spot again. The Rockies made a final push to get their shortstop back, but it's time now to put that belt away. His chapter with the Rockies has officially come to an end.
Story has agreed to a six-year, $140 million contract with the Red Sox, according to multiple reports. After six seasons in Colorado — and 11 total in the Rockies organization — Story will wear a different uniform for the first time in his career. 
"I'm excited for him," Ryan McMahon, one of Story's closest friends on the team, said. "Obviously we wish that he could have been here, but we all saw the writing on the wall. I'm happy for him."
Story knew before last season even started that it would be his last in Colorado. So did the rest of the league: players on other teams began making pitches to him during the All-Star game, when Story played in the home run derby. His competitors continued that charade throughout the season, ramping up once it became clear that Story would not be traded or re-signed.  
"It's happened a lot more than I thought," Story said. "It's cool that players went out of their way to say something like that. It means a lot to me."
The Rockies did give him a qualifying offer — a one-year, $18.4 million contract — but Story was chasing a long-term contract with a team that was committed to winning. He stayed patient, not rushing to sign before the lockout and taking a week after to find the right deal. He has that now, and will join a powerful lineup in Boston. He'll play second, instead of shortstop. 
"He's a baseball player first," manager Bud Black said about his former player switching positions. "He's athletic, he'll be able to handle it."
Story was drafted by the Rockies in 2011 and made his debut on opening day in 2016, taking over the reins at shortstop after Troy Tulowitzki was traded to Toronto in the previous season. He was a nervous wreck before his first at-bat. 
"I was so anxious that I toe tapped," he said last October, before his last game with the Rockies. "I don't even toe tap."
It didn't take him long to figure things out. In the third inning of that game, with two men on base, Story took a 0-1 pitch and sent it into the right field bleachers for his first major league hit, home run and RBI. An inning later, he did it again, this time sending the ball to left-center.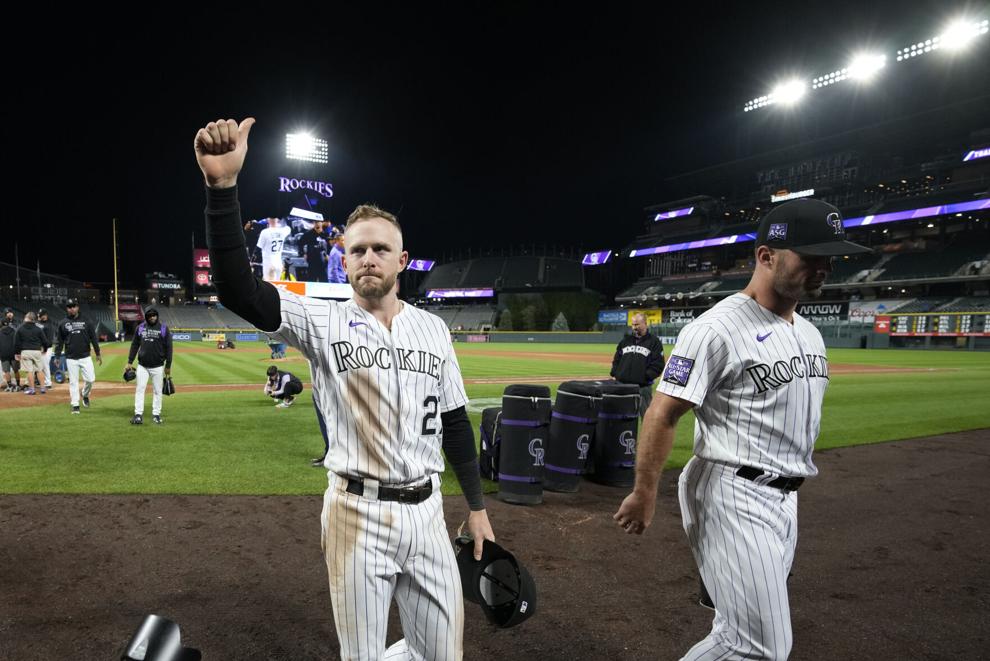 It was the start of a legendary Rockies career, one that saw him go to two All-Star games and win two Silver Sluggers. He had a career batting average of .272 during his time with the Rockies, and wowed Coors Field every night with his high-caliber defense. 
Story formally said goodbye to Rockies fans last fall, leaving the field in tears after his last home game. He knew, even without a new contract in place, that he was walking out of Coors Field for the last time as a Rockies player. 
"It's hard to put into words," Story said at the time. "Just trying to be in the moment as much as I can."